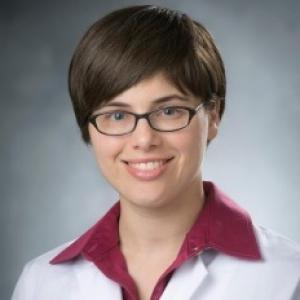 Principal Investigator
Butler Harris Assistant Professor in Radiation Oncology
Assistant Professor of Radiation Oncology
Assistant Professor in Head and Neck Surgery & Communication Sciences
Member of the Duke Cancer Institute

Mowery Lab Overview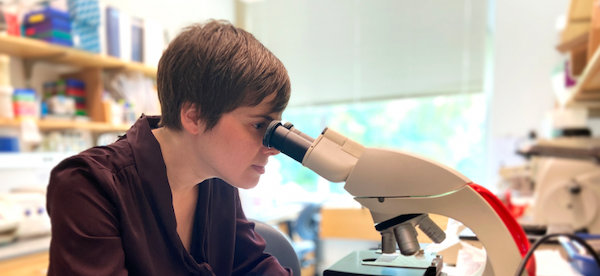 The Mowery Lab utilizes genetically engineered mouse models, patient-derived samples and molecular biology techniques to study head and neck cancer development and progression, as well as the interplay between radiation therapy and the immune system in sarcoma and head and neck cancer. We have a particular interest in understanding the molecular underpinnings of radiation resistance in head and neck squamous cell carcinoma and immune dysregulation in the tumor microenvironment. Our overarching goal is to translate scientific discoveries from the bench to the bedside to advance the care and improve the quality of life for patients with cancer.
People
Lab Member Bios
Rico Castillo
Rico Castillo is a research technician who joined the Mowery Lab in the summer of 2021 after graduating from the University of North Carolina at Chapel Hill with a Bachelor of Science in biology. Rico aspires to be a dentist but became interested in research during his senior year. Ultimately, he decided to continue working in research before attending dental school. His research interests include working with genetically engineered mouse models of head and neck cancer, and studying the effects of oral mucositis as a result of irradiation. In his free time, Rico enjoys going to the gym and playing with his cat, Pickle.
Joshua Chen
Joshua Chen is an undergraduate research assistant in the Mowery Lab at Duke University. He is currently pursuing a double major in computer science and chemistry on the pre-health track and hopes to be a physician-scientist in the future. In the lab, Josh is working on analyzing the interactions between the BAY 189 drug and radiation therapy. In his spare time, Josh likes to play basketball, snowboard and cook/explore captivating delicacies that he finds. 
Casey Heirman
Casey Heirman graduated in 2022 with a Bachelor of Science from Mount Royal University in Calgary, Canada. As an undergrad, she concentrated in both biology and physics, with enjoyment in finding ways to relate the two disciplines to another. Currently she is a master's student at Duke in the Medical Physics Graduate Program, where she continues to follow both her passions of biology and physics. 
Allison Pittman
Allison Pittman is a research technician II in radiation oncology at Duke. She joined the Mowery Lab in July 2022. She graduated from Seton Hill University in May 2022 with a Bachelor of Science in biology and a minor in chemistry. Allison has an interest in cancer biology and plans to continue her education and passion for science/medicine in an MD/PhD program. In the Mowery Lab, she is working to enhance therapeutics for head and neck squamous cell carcinoma patients by testing the efficacy of the combined treatment of ionizing radiation with a small molecule inhibitor. Outside of the lab, Allison enjoys running, hiking, being outdoors, cooking and reading.
Ashlyn Rickard, PhD
Ashlyn Rickard, PhD, is a postdoctoral associate in the Mowery Lab who specializes in developing novel genetically modified mouse models and quantifying functional parameters in preclinical models, with emphasis in both in vivo optical microscopy, photon-counting computed tomography and hypoxia imaging. Ashlyn studied experimental physics and Spanish as an undergraduate at the University of North Carolina at Asheville and completed her PhD in medical physics at Duke under Dr. Gregory Palmer. Ashlyn has extensive experience in radiation biology and acts as the Xstrahl SARRP's primary medical physicist, performing quality assurance and consulting for complex radiation therapy plans.  Outside of the lab, Ashlyn enjoys hiking with her dog and watching hockey with her godson.
Rachel Shenker, MD
Rachel Shenker, MD, is a current clinical radiation oncology resident at Duke with particular interest in HPV (Human papillomavirus) mediated cancers. Dr. Shenker graduated with a BS in biology from Duke University, followed by completing her MD degree at Wake Forest School of Medicine. Dr. Shenker will be studying the clinical and prognostic outcomes of HPV subtypes on squamous cell oropharyngeal cancers under the mentorship of Dr. Mowery and Dr. David Brizel.
Contact