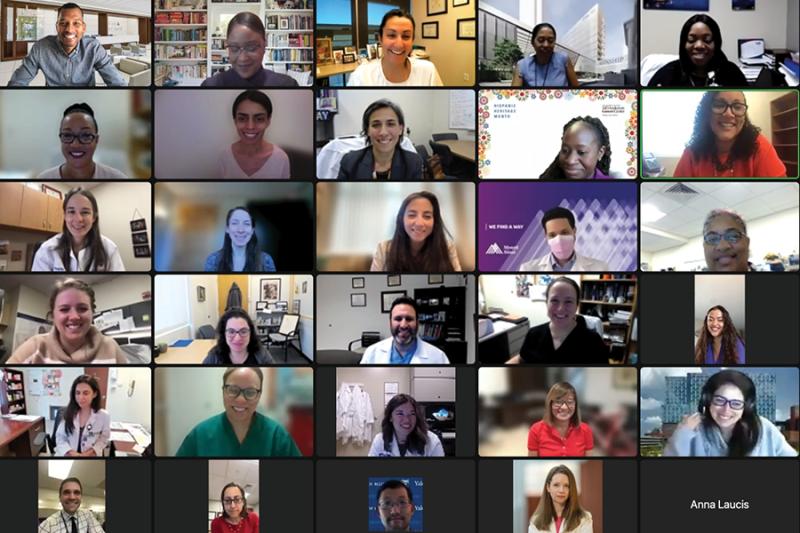 We're proud to have Nicole Larrier, MD, MS, represent Duke Radiation Oncology on ASTRO's Health Equity, Diversity and Inclusion (HEDI) Council. Dr. Larrier serves on the workforce subcommittee and the sexual and gender minority taskforce.
Interested in getting involved with equity and inclusion on a national level? 
- ASTRO added diversity and inclusion to their core values in 2017, and since then has promoted initiatives, held special sessions at the annual meeting and published articles on diversity and inclusion in their journals.
- ASTRO also recently published an overview of the HEDI committee missions and programs in their 2022 summer newsletter. Read more.
- AAPM's Equity, Diversity and Inclusion Committee (EDIC) has a number of subcommittees, including focuses on accessibility, sexual and gender minorities and various groups of those traditionally underrepresented in medicine.
A few things you can do right now to promote EDI at Duke:
- Sign up for the Equity Matters newsletter from the SOM Office of EDI.
- Add pronouns to your email signature. Dr. Larrier: "I saw an email advertising a Duke event and the person had 'Pronouns: She/Her/Hers; (Why do pronouns matter?)' attached to their email footer. It was short, simple and impactful. In one line, this person let others know that they cared about LGBTQ+ concerns and ensuring that everyone felt welcome in their space — even their email space. That is what it means to be an ally."
- Check the Interfaith Calendar when scheduling meetings to make sure you're choosing dates that are not major religious holidays.
- Attend the Mary Ann Black Health Equity Lecture on Thursday, February 9, which will focus on promoting healthcare equity for marginalized populations. Learn more.
- Sign up for a learning opportunity vetted by the Office of EDI.