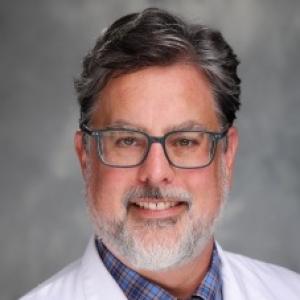 Primary Investigator
Gary Hock and Lyn Proctor Associate Professor of Radiation Oncology
Associate Professor of Radiation Oncology
Assistant Research Professor in Pharmacology and Cancer Biology
Member of the Duke Cancer Institute

Floyd Lab Overview
Radiation therapy is widely used in the treatment of more than half of all cancer patients, and is particularly important in the treatment of brain tumors. For brain tumors, chemotherapy effectiveness is limited by the blood brain barrier; however, radiation therapy effectively reaches brain tumors, and comprises a crucial component of treatment.
Radiation therapy works by damaging DNA and takes advantage of aberrant DNA damage responses in cancer cells that result in cancer cell death. The Floyd Lab focuses on studying mechanisms of DNA damage signaling and repair in brain tumor and other mammalian cells. Specifically, we focus on how chromatin changes mediated by epigenetic modifiers affect the DNA damage response. It is our hope that deeper knowledge regarding the DNA damage response will lead to improved cancer treatments, especially for brain tumor patients. 
Dr. Floyd is a radiation oncologist and brain tumor specialist with first-hand knowledge of the devastating impact of brain tumors and side effects of many current cancer therapies. His lab develops small animal irradiation techniques and mouse models of glioblastoma to test the effects of epigenetic writers and readers on the DDR in more clinically relevant model systems. In this way, we hope to identify strategies to augment tumor cell killing, and/or protect the vital normal tissues for the brain. 
Research

Over half of all cancer patients receive radiation therapy as part of cancer treatment. For patients with brain tumors, radiation therapy is particularly important because many chemotherapies do not enter the brain well.  Therefore, nearly all brain tumor patients receive radiation therapy. Radiation therapy works by causing DNA damage in tumor cells. We are therefore interested in how normal and malignant cells respond to DNA damage, and by extension, how the DNA damage response (DDR) can be modulated to improve cancer treatment. Specifically, our laboratory has been investigating the effects of epigenetic writers and readers on the signaling network that senses DNA damage and initiates repair, cell cycle arrest and/or cell death.
---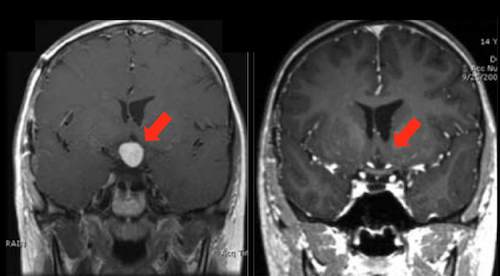 Clinical Approach: Radiotherapy and Therapeutic DNA Damage
---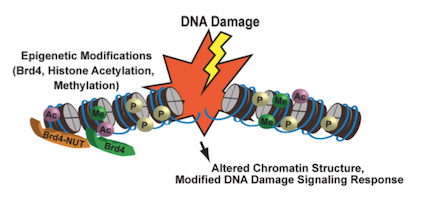 Scientific Approach and Outcome
---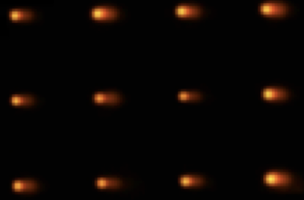 CometChip: Direct DNA Damage Measurement from Arrayed Cells in Microplate Format
---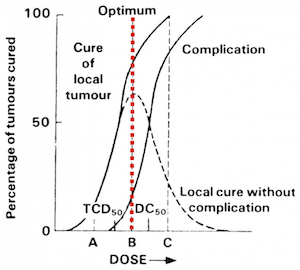 Therapeutic Ratio: Exploiting Altered Tumor DNA Damage Repair
---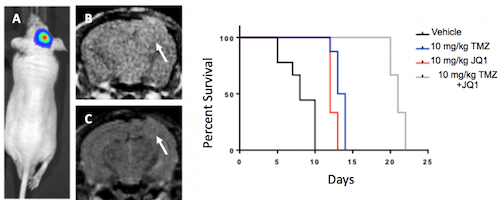 Mouse Model of Glioma: Novel Therapeutics
Publications

Salama JK, Floyd SR, Willett CG, Kirsch DG. "Fostering Radiation Oncology Physician Scientist Trainees within a Diverse Workforce: The Radiation Oncology Research Scholar Track." Int J Radiat Oncol Biol Phys. 2021 Jan 4:S0360-3016(20)34746-5. doi: 10.1016/j.ijrobp.2020.12.050. Epub ahead of print. PMID: 33412263.
Park C, Howell EP, Mehta VA, Ramirez L, Price MJ, Floyd SR, Kirkpatrick JP, Torok J, Abd-El-Barr MM, Karikari IO, Goodwin CR. "Patient outcomes and tumor control in single-fraction versus hypofractionated stereotactic body radiation therapy for spinal metastases." J Neurosurg Spine. 2020 Nov 6:1-10. doi: 10.3171/2020.6.SPINE20349. Epub ahead of print. PMID: 33157523.
Edwards DS, Maganti R, Tanksley JP, Luo J, Park JJH, Balkanska-Sinclair E, Ling J, Floyd SR. "BRD4 Prevents R-Loop Formation and Transcription-Replication Conflicts by Ensuring Efficient Transcription Elongation." Cell Rep. 2020 Sep 22;32(12):108166. doi: 10.1016/j.celrep.2020.108166. PMID: 32966794; PMCID: PMC7507985.
Tay IJ, Park JJH, Price AL, Engelward BP, Floyd SR. "HTS-Compatible CometChip Enables Genetic Screening for Modulators of Apoptosis and DNA Double-Strand Break Repair." SLAS Discov. 2020 Sep;25(8):906-922. doi: 10.1177/2472555220918367. Epub 2020 May 26. PMID: 32452708.
Moravan MJ, Fecci PE, Anders CK, Clarke JM, Salama AKS, Adamson JD, Floyd SR, Torok JA, Salama JK, Sampson JH, Sperduto PW, Kirkpatrick JP. "Current multidisciplinary management of brain metastases." Cancer. 2020 Apr 1;126(7):1390-1406. doi: 10.1002/cncr.32714. Epub 2020 Jan 23. PMID: 31971613.
 Nehama D, Di Ianni N, Musio S, Du H, Patané M, Pollo B, Finocchiaro G, Park JJH, Dunn DE, Edwards DS, Damrauer JS, Hudson H, Floyd SR, Ferrone S, Savoldo B, Pellegatta S, Dotti G. "B7-H3-redirected chimeric antigen receptor T cells target glioblastoma and neurospheres." EBioMedicine. 2019 Sep;47:33-43. doi: 10.1016/j.ebiom.2019.08.030. Epub 2019 Aug 26. PMID: 31466914; PMCID: PMC6796553.
Barbour AB, Jacobs CD, Williamson H, Floyd SR, Suneja G, Torok JA, Kirkpatrick JP. "Radiation Therapy Practice Patterns for Brain Metastases in the United States in the Stereotactic Radiosurgery Era." Adv Radiat Oncol. 2019 Jul 26;5(1):43-52. doi: 10.1016/j.adro.2019.07.012. PMID: 32051889; PMCID: PMC7004940.
Abisheva Z, Floyd SR, Salama JK, Kirkpatrick J, Yin FF, Moravan MJ, Giles W, Adamson J. "The effect of MLC leaf width in single-isocenter multi-target radiosurgery with volumetric modulated arc therapy." J Radiosurg SBRT. 2019;6(2):131-138. PMID: 31641549; PMCID: PMC6774495.
Lin J, Gresham J, Wang T, Kim SY, Alvarez J, Damrauer JS, Floyd SR, Granek J, Allen A, Chan C, Xie J, Owzar K. "bcSeq: an R package for fast sequence mapping in high-throughput shRNA and CRISPR screens," Bioinformatics, 2018, May 22.
Lam FC, Morton SW, Wyckoff J, Vu Han TL, Hwang MK, Maffa A, Baskanska-Sinclair E, Yaffe MB, Floyd SR, Hammond PT. "Enhanced efficacy of combined temozolomide and bromodomain inhibitor therapy for gliomas using targeted nanoparticles." Nature Communications, 2018, May, 9:1-11.
Limon D, McSherry F, Herndon J, Sampson J, Fecci P, Adamson J, Wang Z, Yin F, Floyd SR, Kirkpatrick J, Kim G. "Single fraction stereotactic radiosurgery for multiple brain metastases." Advances in Radiation Oncology 2017;2(4):555-63.
Jiminez RB, Alexander BM, Mahadevan A, Niemierko A, Rajakesari S, Arvold ND, Floyd SR, Oh KS, Loeffler JS, Shih HA. "The impact of different stereotactic radiation therapy regimens for brain metastases on local control and toxicity." Advances in Radiation Oncology 2017, Jun. 6, 2(3):391-97.
Kasper E, Ippen F, Wong E, Uhlmann E, Floyd S, Mahadevan A. "Stereotactic radiosurgery for brain metastasis from gynecological malignancies." Oncol Lett. 2017 Mar;13(3):1525-1528. doi: 10.3892/ol.2017.5621. Epub 2017 Jan 18. PMID: 28454285; PMCID: PMC5403471.
Schoenfeld JD, Mahadevan A, Floyd SR, Dyer MA, Catalano PJ, Alexander BM, McDermott DF, Kaplan ID. "Ipilmumab and cranial radiation in metastatic melanoma patients: a case series and review." Journal for ImmunoTherapy of Cancer, 2015, Dec. 22. 3:50.
Rameseder J, Krismer K, Dayma Y, Ehrenberger T, Hwang MK, Airoldi EM, Floyd SR, Yaffe MB. "A Multivariate Computational Method to Analyze High-Content RNAi Screening Data." Journal of Biomolecular Screening, 2015, Sep., 20(8):985-97.
Christ SM, Mahadevan A, Floyd SR, Lam FC, Chen CC, Wong ET, Kasper EM. "Stereotactic radiosurgery for brain metastases from malignant melanoma." Surg Neurol Int. 2015 Aug 20;6(Suppl 12):S355-65. doi: 10.4103/2152-7806.163315. PMID: 26392919; PMCID: PMC4553636.
Rangachari D, Yamaguchi N, VanderLaan PA, Folch E, Mahadevan A, Floyd SR, Uhlmann EJ, Wong ET, Dahlberg SE, Huberman MS, Costa DB. "Brain metastases in patients with EGFR-mutated or ALK-rearranged non-small-cell lung cancers."  Lung Cancer, 2015, Apr., 88(1):108-11.
Dyer MA, Arvold ND, Chen YH, Pinnell NE, Mitin T, Lee EQ, Hodi FS, Ibrahim N, Weiss SE, Kelly PJ, Floyd SR, Mahadevan A, Alexander BM. "The role of whole brain radiation therapy in the management of melanoma brain metastases." Radiation Oncology, 2014, Jun. 22, 9:143.
Mitin T, Chen YH, Catalano PJ, Floyd SR, Kapser EM, Mahadevan A. "The role of systemic disease status in treatment outcomes for patients with newly diagnosed brain oligometastases and treated with stereotactic radiosurgery alone." Journal of Radiation Oncology,  Published Online 2013, Aug. 25.
Floyd SR, Pacold ME, Huang Q, Clarke SM, Lam FC, Cannell IG, Bryson BD, Rameseder J, Lee MJ, Blake EJ, Fydrych A, Ho R, Greenberger BA, Chen GC, Maffa A, Del Rosario AM, Root DE, Carpenter AE, Hahn WC, Sabatini DM, Chen CC, White FM, Bradner JE, Yaffe MB. "The bromodomain protein Brd4 insulates chromatin from DNA damage signaling." Nature, 2013, Jun. 13, 498(7453):246-50.
Weingeist DM, Wood DK, Mutamba JT, Qiuying H, Rowland EA, Yaffe MB, Floyd SR, Engelward BP. "Single cell microarray enables high throughput evaluation of DNA double strand breaks and DNA repair inhibitors." Cell Cycle, 2013, Mar. 15, 12(6):907-15.
Floyd SR, Kasper EM, Uhlmann EJ, Fonkem E, Wong ET. "Hypofractionated radiotherapy and stereotactic boost with concurrent and adjuvant temozolomide for glioblastoma in good performance status elderly patients – Early results of a Phase II trial."  Frontiers in Oncology, 2012, Oct. 16, 2:122.
Fonkem E, Uhlmann EJ, Floyd SR, Mahadevan A, Kasper E, Eton O, Wong ET. "Melanoma brain metastasis: overview of current management and emerging targeted therapies." Expert Review of Neurotherapeutics, 2012, Oct., 12(10):1207-15.
Wang CC, Floyd SR, Chang CH, Warnke PC, Chio CC, Kasper EM, Mahadevan A, Wong ET, Chen CC. "Cyberknife hypofractionated stereotactic radiosurgery (HSRS) of resection cavity after excision of large cerebral metastasis: efficacy and safety of an 800 cGy × 3 daily fractions regimen." Journal of  Neurooncology, 2012, Feb., 106(3):601-10.
Lu XQ, Mahadevan A, Mathiowitz G, Lin PJ, Thomas A, Kasper EM, Floyd SR, Holupka E, La Rosa S, Wang F, Stevenson MA. "Frameless angiogram-based stereotactic radiosurgery for treatment of arteriovenous malformations." International Journal of Radiation Oncology, Biology, Physics, 2012, Sep. 1, 84(1):274-82.
Floyd SR. "Outcomes of node-negative breast cancer 5 centimeters and larger treated with and without postmastectomy radiotherapy: Goulart J, Truong P, Woods R, et al (Univ of British Columbia, Vancouver, Canada; British Columbia Cancer Agency, Vancouver, Canada) Int J Radiat Oncol Biol Phys 80:758-764, 2011." Breast Diseases: A Year Book Quarterly, Volume 23, Issue 2, 2012, May: 185-7.  https://doi.org/10.1016/j.breastdis.2012.03.028.
Mahadevan A, Floyd S, Wong E, Chen C, Kasper E. "Clinical outcome after hypofractionated stereotactic radiotherapy (HSRT) for benign skull base tumors." Comput Aided Surg. 2011, 16(3):112-20.
Mahadevan A, Floyd S, Wong E, Jeyapalan S, Groff M, Kasper E. "Stereotactic body radiotherapy reirradiation for recurrent epidural spinal metastases." International Journal of Radiation Oncology, Biology, Physics, 2011, Dec. 1, 81(5):1500-5.
Floyd SR, Buchholz TA, Haffty BG, Strom EA, Goldberg S, Abi Raad RF, Niemierko A, Oswald MJ, Powell SN, Katz A, Taghian AG.  "Low local recurrence rate without post-mastectomy radiation in node-negative breast cancer patients with tumors 5cm and larger." International Journal of Radiation Oncology, Biology, Physics, 2006, Oct. 1, 66(2):358-64.
Taghian AG, Assaad SI, Niemierko A, Floyd SR, Powell SN. "Is a reduction in the radiation lung volume and dose necessary with paclitaxel chemotherapy for node positive breast cancer?" International Journal of Radiation Oncology, Biology, Physics, 2005, Jun. 1, 62(2):386-91.
Schmierer K, Grosse P, De Camilli P, Solimena M, Floyd S, Zschenderlein R. "Paraneoplastic stiff-person syndrome: no tumor progression over 5 years."  Neurology, 2002, Jan. 8, 58(1):148.
Farsad K, Ringstad N, Takei K, Floyd SR, Rose K, De Camilli P.  "Generation of high curvature membranes mediated by direct endophilin bilayer interactions."  Journal of Cell Biology, 2001, Oct. 15, 155(2):193-200.
Floyd SR, Porro EB, Slepnev VI, Ochoa GC, Tsai LH, De Camilli P.  "Amphiphysin 1 binds the cyclin dependent kinase (cdk) 5 regulatory subunit p35 and is phosphorylated by cdk5 and cdc2." Journal of Biological Chemistry, 2001, Mar. 16, 276(11):8104-10.
Ferracci F, Fassetta G, Butler MH, Floyd S, Solimena M, De Camilli P.  "A novel antineuronal antibody in a motor neuron syndrome associated with breast cancer." Neurology, 1999, Sept. 11, 53(4):852-5.
Floyd S, Butler MH, Cremona O, David C, Freyberg Z, Zhang X, Solimena M, Tokunaga A, Ishizu H, Tsutsui K, De Camilli P. Expression of amphiphysin I, an autoantigen of paraneoplastic neurological syndromes, in breast cancer.  Molecular Medicine, 1998, Jan., 4(1):29-39.
People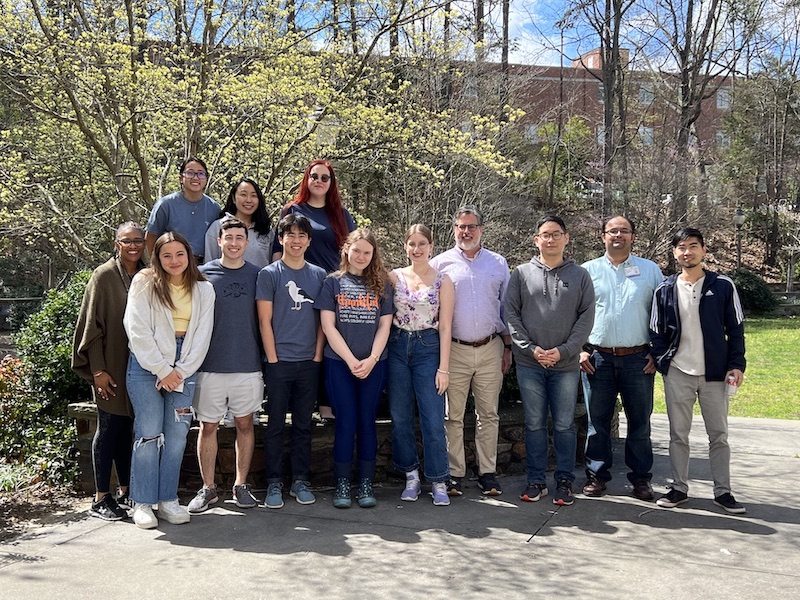 Members of the Floyd Lab celebrating Dr. Floyd's birthday with an outdoor pizza party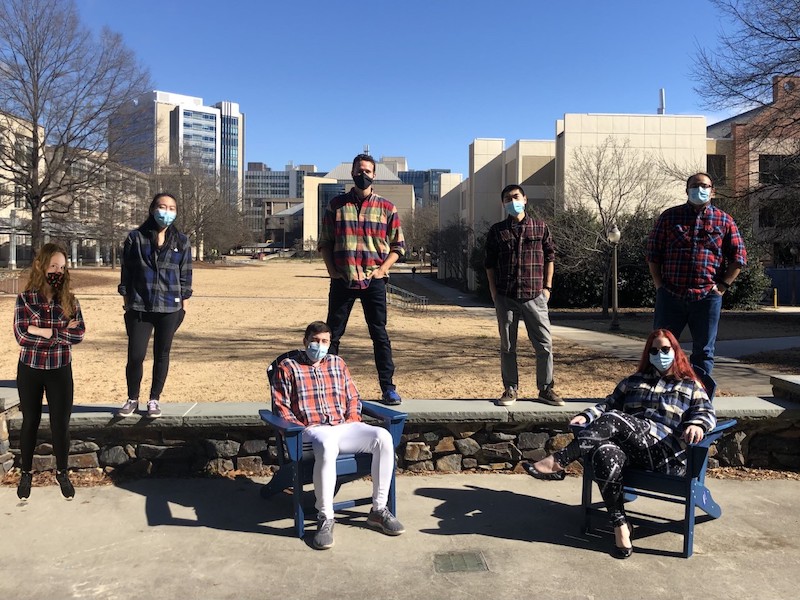 Members of the Floyd Lab celebrating Flannel Friday
Contact
Research: 919-684-9344
Patient Care and Clinical Concerns: 919-668-7342
Mailing Address
Floyd Lab
Duke University Medical Center
DUMC Box 103655
Durham, NC 27708
Shipping Address
450 Research Drive
Building: LSRC
Room: B232
Durham, NC 27708