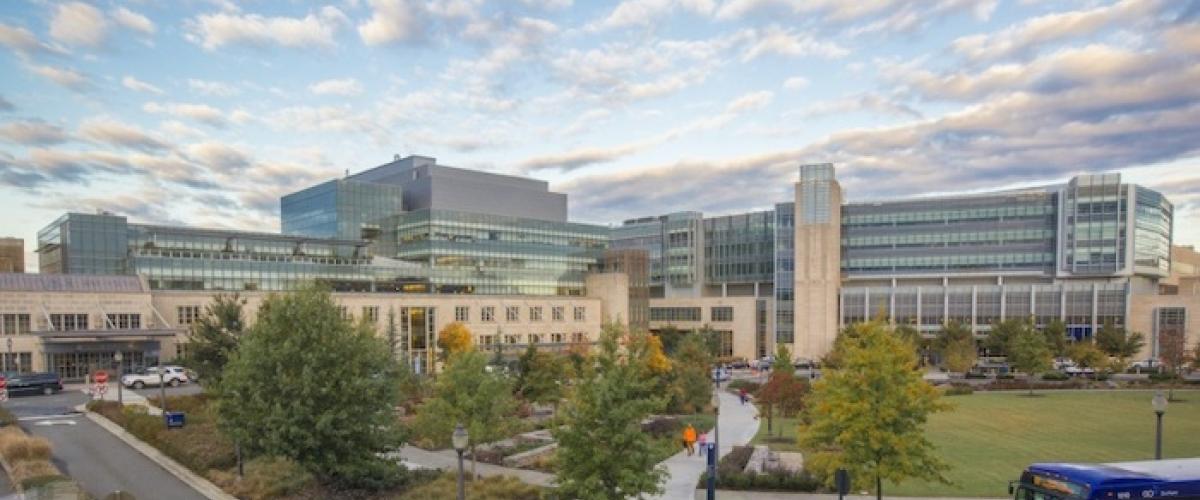 Message from Program Director Dr. Joseph Salama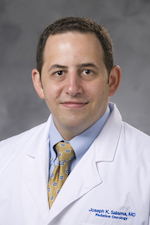 Welcome to the Duke Radiation Oncology Residency Program. We are excited to share with you all aspects of our training program with a history of producing trailblazing physicians. As you explore our website, you will see that our training program has many innovative offerings. We are dedicated to providing a robust and comprehensive clinical experience. Additionally, we support our residents in a year dedicated to scholarly activities where we encourage them to follow their dreams and advance an area of medicine they feel passionate about. We are excited that you are interested in learning more about our program. Please let us know if you have questions.
We are recruiting for Match 2024. Duke Radiation Oncology will be conducting virtual interviews again this year, along with all Duke residencies and fellowships. We believe that the benefits of virtual interviewing – namely being more inclusive of a diverse pool of applicants, some of whom may have limited budgets for travel – are meaningful. 
Associate Program Directors

(L-R) Scott Floyd, MD, PhD; Susan McDuff, MD, PhD; and Sarah Jo Stephens, MD. Read more about our APDs.
Program Videos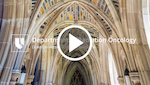 Watch our recruitment video and hear from current residents, faculty and alumni about what makes Duke Radiation Oncology a great place to train.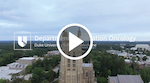 Watch our virtual tour video – walk through our Duke Cancer Center and Durham VA clinics, learn about our equipment, take a peek into the resident room, say hi to members of our wonderful teams and more.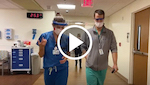 Watch our A Day in the Life of a Duke Radiation Oncology Resident video. Follow chief resident Dr. Andrew Fairchild as he cares for breast cancer patients in clinic, learns with his co-residents, gets a flu shot, works on his ASTRO poster and more.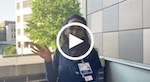 Watch our A Day in the Life of a Duke Radiation Oncology Resident at the Durham VA video. Follow chief resident Dr. Divya Natesan as she cares for cancer patients in the Durham VA radiation oncology clinic, attends chart rounds, prepares for upcoming conferences and more.
Watch our PGY4 Year: Protected Scholarly Time video. Former residents Julian Hong, MD, MS; Yvonne Mowery, MD, PhD; Andrew Martella, MD; Fumiko Chino, MD; and Adam Olson, MD, discuss their scholarly year research and how the research year benefited their careers.
Program Overview
The primary goal of our residency program is to educate and train the next generation of radiation oncology leaders to be skillful in the practice of radiation oncology and to provide compassionate patient care. Our radiation oncology residency program has two carefully designed tracks to guide trainees toward their career goals. Our intended structure going forward is to have three traditional track residents and one RORS resident.
Our traditional track residency program trains physicians to be leaders in radiation oncology clinical practice and research – NRMP #1529430A0. The Radiation Oncology Research Scholar (RORS) track serves to train the next generation of independent basic and translational laboratory based physician scientists – NRMP #1529430A1. 
We are committed to producing academically inclined graduates and are especially interested in applicants with published research experience. We are also committed to increasing the number of women and underrepresented minorities in radiation oncology. We encourage individuals from diverse backgrounds to apply.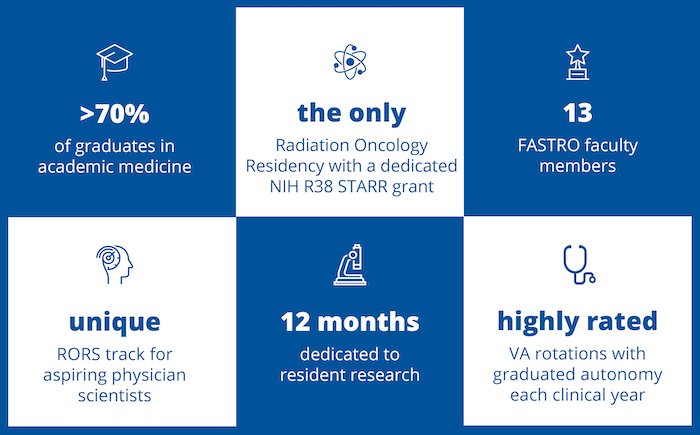 Contact Information
Joseph Salama, MD
joseph.salama@duke.edu
Professor
Residency Program Director
Department of Radiation Oncology
Duke University School of Medicine
Chief, Radiation Oncology
Durham VA Medical Center
Anna Cabosky
Residency Program Coordinator
anna.cabosky@duke.edu
Telephone: 919-668-7339