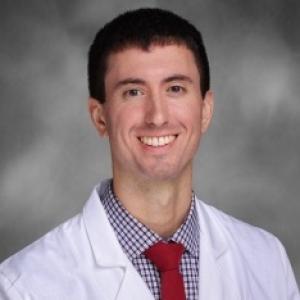 Resident, Radiation Oncology, Class of 2025
Hometown
Whitefish Bay, WI
College
University of Wisconsin - Madison
Medical School
Case Western Reserve University School of Medicine
Intern
MetroHealth Medical Center – Cleveland, OH
Why Duke Radiation Oncology?
It was clear immediately during my interview that Duke offers the ideal environment for a budding radiation oncologist. The faculty, through and through, are thoughtful, supportive and driven to see you succeed inside and outside of the hospital. Our co-residents are collegial, always pitching in for each other, and great friends who make coming into work a blast. The university itself is world-renowned, which attracts a diversely accomplished campus that creates a rich academic environment even outside of radiation oncology. And most importantly for me was something no other residency could match – the RORS track and the unique path it provides for fostering physician scientists.
Why Durham?
Durham is a real hidden gem for those outside of the region. It has an incredible food/drink scene, an abundance of outdoor activities and the weather to take advantage of it year-round, ease and cost of living that's hard to beat and perpetually friendly people. The Triangle itself offers a little bit of everything – Durham with a more vibrant cultural scene, Chapel Hill as a classic 'college town,' and Raleigh with a younger, more energetic feel. All with great food and drink spots that keep you endlessly exploring. 
What do you like to do outside of Duke?
Golfing, hiking, cooking, Badgers football, traveling new places with my wife