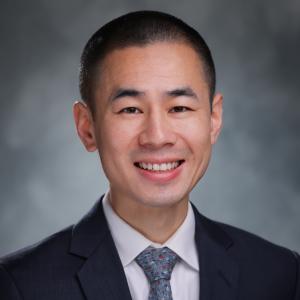 Resident, Radiation Oncology, Class of 2025
College
Pomona College
Medical School
University of Chicago Pritzker School of Medicine
What are the strengths of Duke's residency program?
Strong, supportive group of co-residents. High volumes for treatment planning. Attentive PD and PC. Excellent opportunities for interdisciplinary collaboration with other eminent departments at Duke, whether it's engineering, population health, social science or another professional school program.   
Clinical and research interests?
Global oncology, prospective trials, genomic and imaging biomarkers in cancer treatment and surveillance.
What do you like to do outside of Duke?
Rock climbing with friends, backpacking in remote nature and spending quality time with my partner and our two cats.