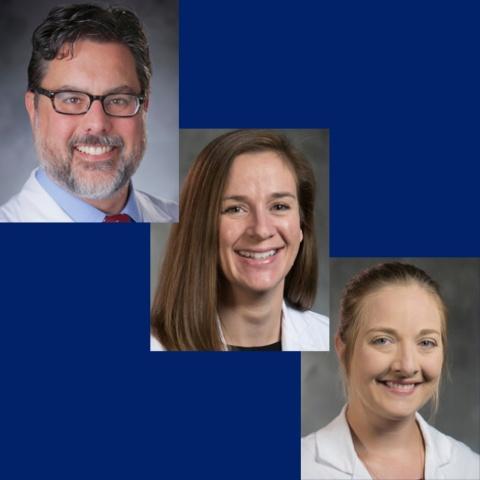 The Duke Radiation Oncology Residency Program is excited to announce that Scott Floyd, MD, PhD; Susan McDuff, MD, PhD; and Sarah Jo Stephens, MD, have joined the residency administration as associate program directors.
Dr. Floyd will focus on mentoring our residents working on basic and translational research projects, including the RORS track, R38 program and grant funding opportunities.
Dr. McDuff will focus on enriching our resident/faculty feedback and evaluation initiatives, as well as the mentoring and wellness of residents.
Dr. Stephens will help to enhance our curricular development, assist with undergraduate medical education engagement and help with the undergraduate to graduate medical education transition.
"I am grateful that these three talented faculty will be taking on these roles and assisting with other parts of the residency program," said Program Director Joseph Salama, MD.