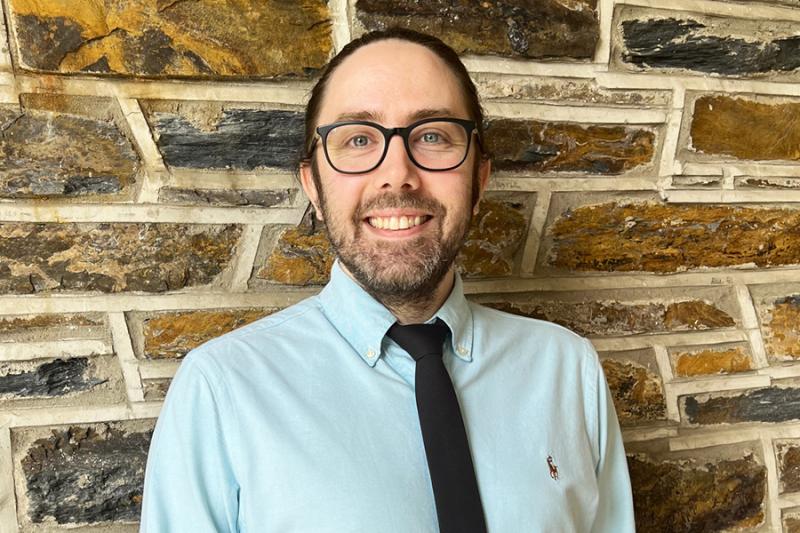 Kyle J. Lafata, PhD, has been named the Thaddeus V. Samulski Assistant Professor of Radiation Oncology, effective April 1, 2023.
Dr. Lafata works within the Departments of Radiation Oncology, Radiology, and Electrical and Computer Engineering at Duke University; he also serves as a faculty member for the Duke Medical Physics Graduate Program.
Dr. Lafata has broad expertise in imaging science, digital pathology, computer vision, biophysics and applied mathematics. His laboratory focuses on the theory, development and application of multiscale imaging biomarkers, using computational and mathematical methods to study the appearance and behavior of disease across physical length-scales and time-scales.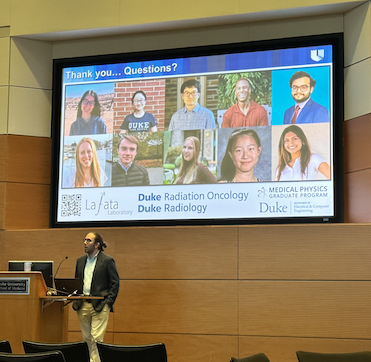 His unique tri-Departmental role has led to collaborative, field-advancing interdisciplinary research, primarily on the development of methodology using quantitative imaging, applied mathematics and artificial intelligence. Dr. Lafata's basic science efforts focus on radiation biology, mechanisms of treatment resistance/immune dysregulation and virtual imaging trials, with clinical applications spanning radiation oncology, radiology, pathology and surgery. He also supports clinical trials and grant proposals, extending his work to have a significant impact on medical research and patient care.
A dedicated mentor, Dr. Lafata serves as an advisor to trainees in radiation oncology, radiology, medical physics and electrical and computer engineering. He is active in the academic field as an associate editor for the Medical Physics journal; a scientific reviewer for many other academic journals; and a member of the Imaging for Treatment Assessment Working Group and Big Data Subcommittee for the American Association of Physicists in Medicine. He currently teaches a graduate course on radiation biology as part of the medical physics curriculum.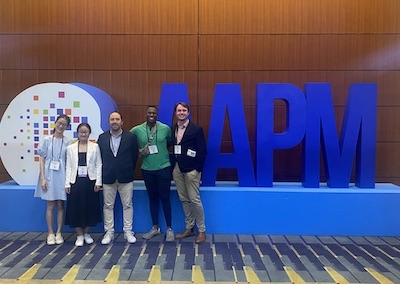 Dr. Lafata is a graduate of the University of Massachusetts at Amherst (BS in physics, 2011) and Duke University (MS in medical physics, 2015; PhD in medical physics, 2018). He completed postdoctoral training at the U.S. Department of Veterans Affairs in the Big Data Scientist Training Enhancement Program. Dr. Lafata was selected for the 2022 cohort of Duke University School of Medicine's LEADER (Leadership Development for Researchers) Program and is also the co-recipient of the Duke Radiology 2021 Charles E. Putman Vision Award.
The Thaddeus V. Samulski Assistant Professorship, which is meant to aid an early career medical physicist at a critical point in their profession, will support Dr. Lafata in advancing his research and innovation. Additionally, the Professorship recognizes Dr. Lafata's already extensive expertise and contributions to the field of imaging science, as well as the potential for his work to drive important advancements in basic science, translational research and patient care.
---
About Thaddeus V. Samulski, PhD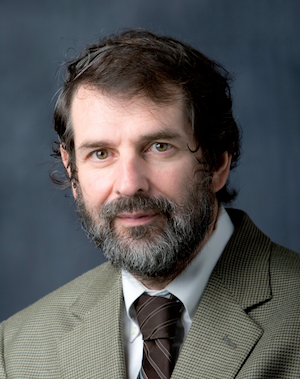 Thaddeus V. Samulski, PhD, was Professor of Radiation Oncology at Duke University and an expert in the field of hyperthermia for cancer treatment.
Recruited to Duke in 1986 by James Oleson, MD, PhD, and Mark Dewhirst, DVM, PhD, Dr. Samulski quickly became a leader in the Department's cutting-edge hyperthermia program and remained at Duke for the entirety of his career, where he received the J. Eugene Robinson Award for Excellence in Hyperthermia Research in 1999. Additionally, Dr. Samulski served as head of the physics division within Radiation Oncology and had special pride in the establishment of the first medical physics training program and his subsequent mentorship of trainees.
As Dr. Oleson and Leonard Prosnitz, MD, note in Dr. Samulski's In Memoriam article in the International Journal of Hyperthermia, "Paramount amongst [Dr. Samulski's] many accomplishments while at Duke was the development of magnetic resonance imaging for noninvasive temperature measurement in real time in patients undergoing hyperthermia treatments. This required substantial modification of a commercial MRI unit carried out in collaboration with GE Healthcare. This seminal work holds the promise for the development of full three-dimensional temperature mapping in human patients in real time while undergoing hyperthermia treatments." MRI temperature measurements are still performed using the temperature probe that Dr. Samulski developed. He also developed a novel technique, termed the "booby Jacuzzi," that uses partial immersion in warm water combined with chemotherapy treatment to reduce or halt tumor growth in breast cancer patients.
Dr. Samulski was a graduate of the University of Notre Dame, Indiana (BS in physics, 1968) and of the State University of New York in Buffalo (PhD in physics, 1976). Post-graduation, he received a fellowship and pursued further training in medical physics at Allegheny General Hospital before being recruited by Stanford University's Department of Radiation Therapy.
Beyond his impressive academic resume, Dr. Samuski was an inspired designer who, from his teenage years on – when he designed an inverted, six-foot-high bicycle – found pleasure in invention and creation. Perhaps his most meaningful creation was the design of his environmentally friendly, modernist home in Chapel Hill, North Carolina, and the completion of his previously unfinished basement from concrete walls and foundation to livable rooms. As his wife of many years, Ricka Samulski, said, "Our home stands as another legacy of Thaddeus V. Samulski!"
Dr. Samulski passed away in 2009. In recognition of his legacy, the R.J. Samulski Innovation Foundation provided a generous gift to Duke to establish the Thaddeus V. Samulski Associate/Assistant Professorship.
---
About Duke Distinguished Professorships
Duke Distinguished Professorships recognize exceptional achievement and extraordinary scholarship in advancing science and improving human health. Recipients of Distinguished Professorships are recommended by the School of Medicine's Distinguished Professor Committee; recommendations then must be approved by the Dean and the Provost.