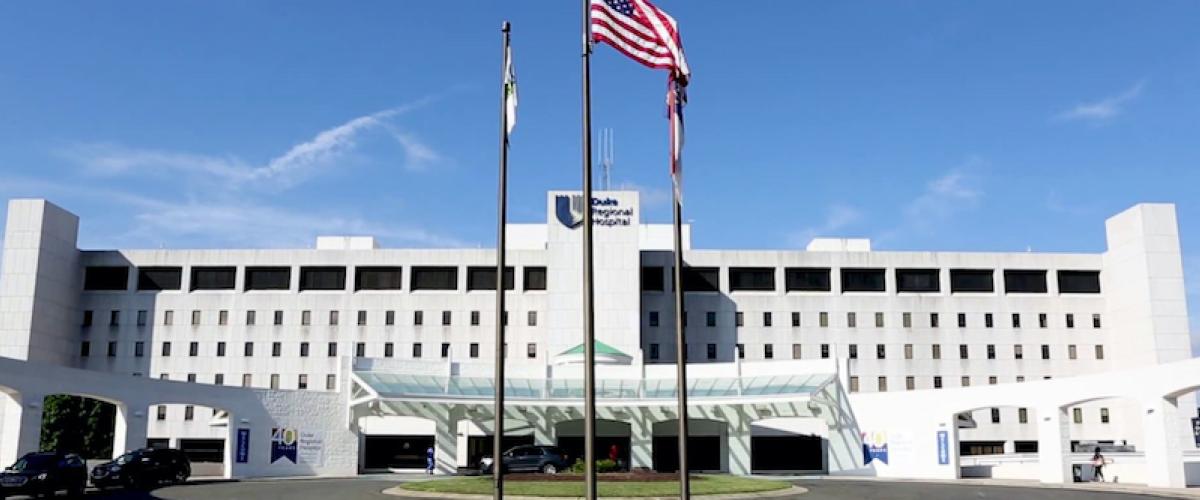 Duke Regional Hospital offers comprehensive radiation therapy services for patients with breast, prostate, lung, head and neck, gastrointestinal and skin cancers as well as lymphoma and brain tumors, and offers palliation for metastatic disease. We also perform prostate seed implants, or brachytherapy, in collaborations with Urology. The Radiation Oncology Clinic is staffed by physicians within the Department of Radiation Oncology at Duke Cancer Institute.
Our modern linear accelerator is equipped with 6MV, 15MV and a variety of electron energies. We can provide IMRT, image-guided radiotherapy, including respiratory gating and stereotactic body radiotherapy. In most cases, treatment planning, or simulation, for radiotherapy can be performed at Duke Regional Hospital. Typically, treatments last 15 to 30 minutes and are given daily over several weeks. Free, reserved parking is available just outside the radiation oncology entrance.
 
Medical Director
Joshua Siglin, MD
 
Medical Physicist
Jennifer O'Daniel, PhD
 
Contact Information
3643 N. Roxboro Road
Durham, NC 27704
919-470-8600
Website
 
Scheduling
(919) 470-8600, Monday through Friday between the hours of 8:00 a.m. and 4:30 p.m., both inpatient and outpatient.