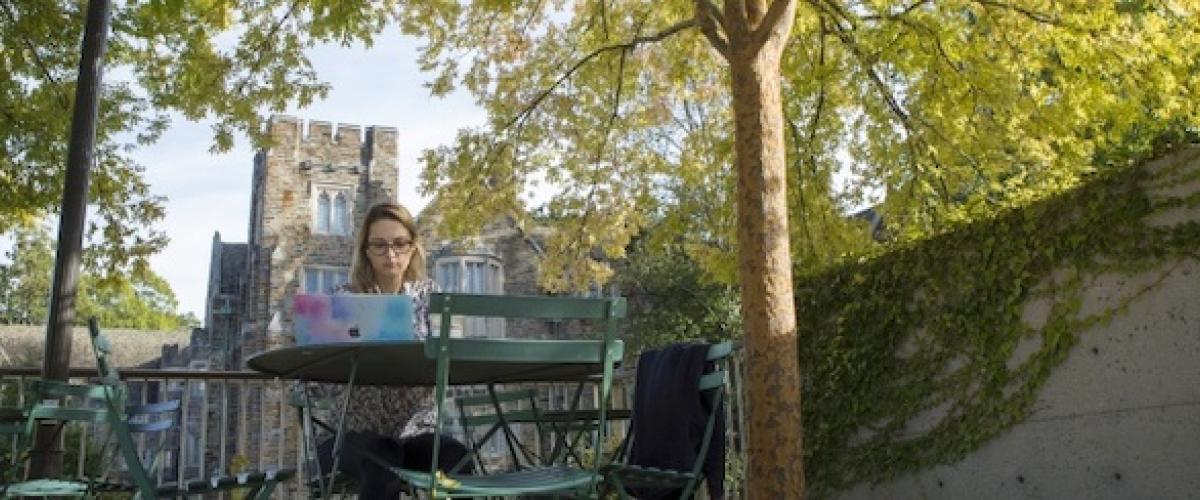 We provide the following benefits and amenities for our radiation oncology residents:
Resident stipend salary: Duke offers competitive pay. The Duke GME website has detailed information of current trainee stipends.

Parking: Radiation oncology residents are provided free parking in a covered parking garage within walking distance of the Department of Radiation Oncology and the Durham VAMC.

Meal allowance: Each resident is allotted a nightly meal stipend after 7 p.m.

Computers: All residents receive a computer for the duration of their training.

Business cards: Provided for each resident.

Textbooks/educational stipend: Upon starting training, residents receive standard texts for Clinical Radiation Oncology, Radiobiology and Radiation Physics. In subsequent years they are given a $400 allotment for educational materials.

NCMB license renewals: The program will reimburse NCMB license renewals following the first year of training at Duke (i.e., PGY3-5). 

Conference attendance/travel: Residents presenting at national/international conferences have their conference fees and travel paid for by the Department with prior approval of the program director.

RadOnc Questions: The Residency Program provides a 5-year RadOnc Questions subscription to each resident upon entry to the program.

Uniform: All residents are given 4 monogrammed white coats and 2 scrub suits upon the start of training. Each subsequent year of training, residents are given 2 monogrammed white coats and 2 scrub suits.

Leave:

Vacation: Vacation can be taken with the approval of the Chief Resident, Program Coordinator and Program Director. All residents have 4 weeks paid vacation.

Birth of a child: Up to 6 weeks paid time off, in addition to vacation.

Family medical leave: 12 weeks unpaid leave are offered for qualifying conditions.

Cumulative leave >8 weeks in a given year may require extension of training or reduced scholarly time.

Child care: The Duke Children's Campus is an on-campus daycare center exclusively for Duke faculty, staff and graduate/professional students. For additional information, visit the Duke Children's Campus.

Discounts: Special discounts are available to all Duke residents and their families at local eating, clothing, automotive and entertainment establishments. Residents also receive discounted tickets to the Broadway Series South, the American Dance Festival, the North Carolina Symphony and some Duke sporting events.

Fitness: Residents and spouses are eligible to use many of Duke's athletic and recreational facilities, including the University's swimming pools, tennis courts, racquetball courts and the Wilson Recreation Center, a $20 million, 99,000-square-foot on-campus athletic and recreation center.

House staff lounge: Duke's House Staff Lounge provides refreshments, computer access and an environment where all Duke trainees can meet and relax.

Lactation rooms: Duke recognizes the importance and benefits of breastfeeding for infants and has made special accommodations to support new nursing parents.

Duke has multiple lactation rooms in Duke Central Towers and Duke Cancer Institute. Learn more.

The Durham VA Medical Center has a space located in room C2011 – trainees can submit a LEAF request to gain access. 

Insurance: Each resident is covered for health insurance. Dental and vision insurance is offered at a minimal fee. Duke provides (long term) disability insurance and provides all trainees with $100,000 group term life insurance coverage.
Learn about Duke's GME Resident and Fellows Benefits.