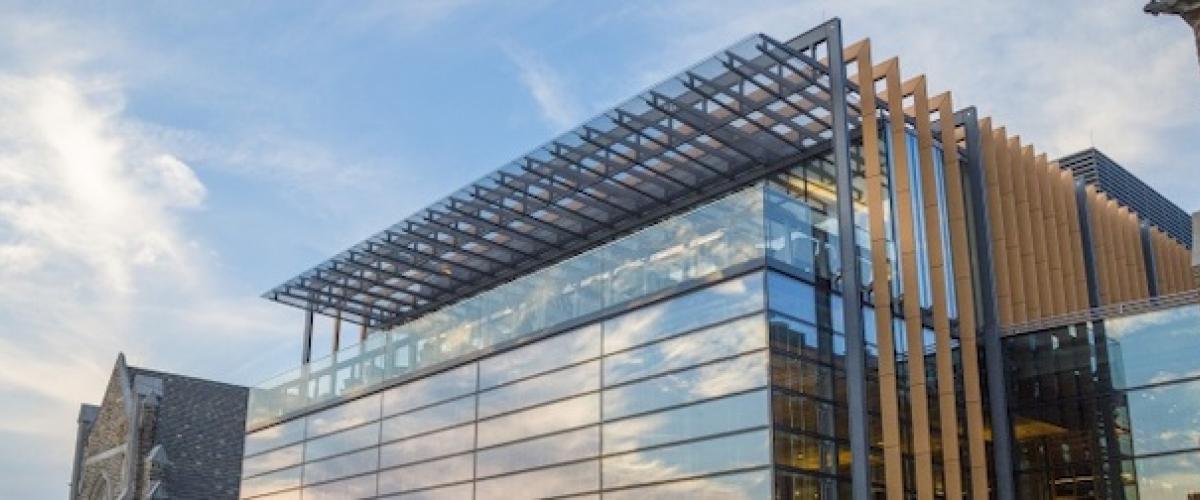 Applying to the Duke Radiation Oncology Residency Program
Applicants must apply through Electronic Residency Application Service (ERAS®) and also register with the National Residency Matching Program (NRMP®).  All applications are considered by a diverse group of faculty and trainees in a holistic manner. Following completion of the interview process, a rank list will be prepared with input from all faculty members. The rank list is then submitted to the NRMP for matching.
In addition, we are committed to increasing the number of women and under-represented minorities in the field of radiation oncology, and individuals from diverse backgrounds are encouraged to apply.
Candidates accepted to our program will begin July 1 of the following year, after completing a clinical internship year.
Special Considerations for the Radiation Oncology Research Scholars Track
We are recruiting for the 2023-2024 application cycle. In addition to the ERAS application please also complete this secondary application. 
ERAS and NRMP 2024 Timeline 
| | |
| --- | --- |
| June 7, 2023 | ERAS 2024 season begins at 9 a.m. ET.  |
| September 6, 2023 | Residency applicants may begin submitting MyERAS applications to programs at 9 a.m. ET. |
| September 27, 2023 | Residency programs may begin reviewing MyERAS applications and MSPEs in the PDWS at 9 a.m. ET. |
| May 31, 2024 | ERAS 2024 season ends at 5 p.m. ET. |
Invitations to Interview at Duke Radiation Oncology
We are recruiting traditional and RORS track positions for Match 2024. Duke Radiation Oncology will hold virtual interviews this season.
Our Residency Application Committee reviews all applications received through ERAS and then recommends applicants to interview. In November, invitations are sent to selected applicants. Following acceptance of our invitation, the Residency Program Coordinator assists applicants with additional information for the interview.
ERAS is collaborating with Thalamus this year in hopes of making the residency process easier for applicants and programs. More information will be provided at a later time.
Interview Schedule
On interview day, we provide the opportunity for the candidates to really get to know our Department, faculty, resident opportunities and current trainees. We will be conducting virtual interviews with our trainees, faculty and other team members, and interview days will include virtual presentations from our residents. Please take a moment to watch our videos, including a virtual Department tour.
Night Before
The night before their interviews, candidates will virtually meet with our residents for a Meet and Greet dinner. The Meet and Greet is an informal meeting so that you have the chance to get to know the residents, and so that the residents can get to know you. It's a great opportunity to learn about our program, and to be yourself!
Day Of
Interview days are divided into morning and afternoon sessions. Regardless of the session, all interview candidates for the day log in to the virtual meeting around 7:50 a.m. EST. The Department Chair and Residency Program Director will begin the day with their welcoming remarks to Duke from 8:00-8:30 a.m. EST.
Following their introduction, if candidates are scheduled for the morning interviews, they will remain on Zoom to begin interviews. If candidates are scheduled for the afternoon interviews, they log off, then rejoin for their interviews in the afternoon.
During interviews, candidates will meet with faculty members and residents in a breakout room. Each interview will take 15 minutes with five minute breaks in between each. Midway through interviews, there will be a 10 minute break. The program coordinator will manage Zoom breakout rooms. Following the final interviews, our Program Director will end the session with his final remarks and a sendoff
Questions? Please reach out to Residency Program Coordinator Anna Cabosky.