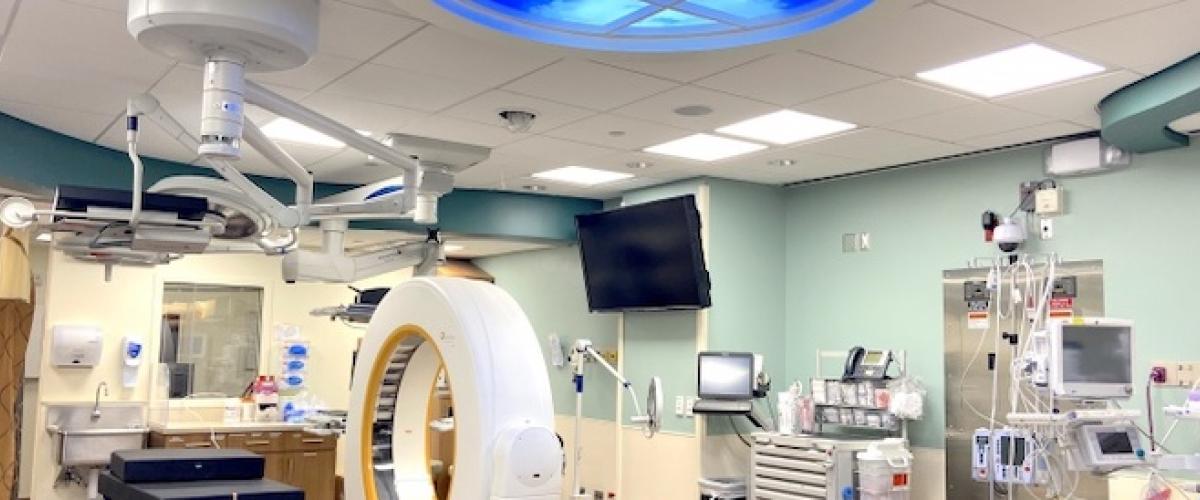 Duke Radiation Oncology provides our residents with a robust, high volume brachytherapy experience with many complex procedures. We perform more than 500 brachytherapy implants annually. Our residents learn hands-on from international experts, and residents actively participate in all cases.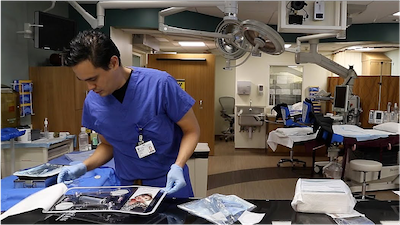 Junzo Chino, MD, Director of Brachytherapy for Duke Radiation Oncology (pictured left), has continued the long tradition of dedicated brachytherapy education and innovation. Diandra Ayala-Peacock, MD, and Sarah Jo Stephens, MD, perform GYN brachytherapy. W. Robert Lee, MD, MS – who has been designated as a Fellow of the American Brachytherapy Society, and who in 2011 won the Henschke Award, a lifetime achievement award for brachytherapy – performs prostate brachytherapy. 
Most brachytherapy procedures are performed in the Duke Radiation Oncology brachytherapy suite, designed specifically to optimize the outcomes of our cancer patients. This state-of-the-art facility includes dedicated anesthesia, dedicated in-room ultrasound and in-room CT scanning to optimize brachytherapy treatment planning. Combined with our in-Department MRI, our trainees learn the latest in complex image-guided brachytherapy techniques. Our Department also has an active intra-operative brachytherapy program in the Duke ORs.
In addition to assisting and performing standard and complex brachytherapy cases, our trainees also gain familiarity with the tools and skills necessary for successful brachytherapy via practice on our brachytherapy simulators.

Additionally, our trainees are active in our desire to continuously advance our program and are engaged in brachytherapy research.
Many of our trainees have gone on to careers incorporating brachytherapy, including Drs. Chino and Stephens at Duke; Pretesh Patel, MD, at Emory; and Paiman Ghafoori, MD, and Andrew Martella, MD, PhD, both of whom developed programs in private practice.